John Lewis did it again. Every year getting closer to the festive time of the year they release Christmas advert and mostly every time it faces huge success.
This year's advert is truly touching and heart-warming. It is about little boy's friendship with penguin named Monty and how they care about each other with a plot twist at the end.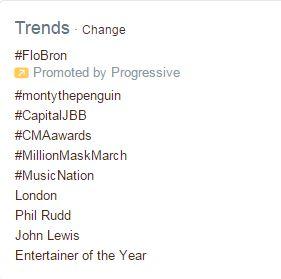 John Lewis campaign #MontyThePenguin rocked Twitter's trending ratings couple of weeks ago and even got some media coverage.
After famous department stores chain in United Kingdom released its Christmas ad and gained big success, John Lewis decided to produce a book called "Monty's Christmas" to get more out of it.  Smart move, John Lewis! You can buy the book for £8.99, here.
Furthermore, John Lewis has so much more to offer besides their book for children if you happen to fall in love with the friendly penguin:
You can explore Monty's panoramic view of the world on you computer screen, mobile or a tablet;
You can download a storytelling app for Ipad or Android and listen to Monty's Christmas eBook for FREE;
You can visit John Lewis store and experience Monty's Antarctic Den yourself (in partnership with Samsung)
You can buy Monty's goggles and look at the world through famous penguins eyes;
If you have a chance to visit John Lewis at Oxford street in London you could try out their new Monty's Magical Toy Machine, which makes your toys come to live on the screen.
And if you happen to be in London, why not to visit Monty's Winter Garden and go on an Antarctic adventure.
Or you can just buy loads of souvenirs with Monty and Mable from the store.
John Lewis did an excellent job at targeting their audience – young children and of course their parents.
Not only this campaign covers many wow factors it also has a charity side to it.
John Lewis is offering his customers to adopt a penguin, by donating to WWF (World Wide Fund for Nature) to help them get more information about penguins and protect them from extinction. (Read here for more information.)
John Lewis also showed tremendous interest in supporting Barnordo's charity to help children develop their reading skills.  They are launching primary education programme "Bringing skills to life" to help parents, teachers and partners in the process of developing their children, pupils skills. Not to mention, by joining this programme you could enter prize draw and win WWF adopt a penguin packs and more.
In addition to their primary education programme, famous department store decided to host story reading sessions in their stores across UK with national and local celebrities reading their favorite tales for kids.
Who could have guessed that there was a huge and successful campaign behind that heart-warming ad? Sure wasn't me.
Public relations practitioners could learn a lot about bringing cohesion into campaign, forming positive brand image and managing social media from John Lewis.